I have two used Sparco roadster seats, slightly fadded, Tape over minor tears on one seat. Seats are not specific, left and right. Not FIA approved.
Fixed back buckets, very confortable on the street, great support for track days / autocross.
I've had these for a long time, and they've served me well.
This what they look like NEW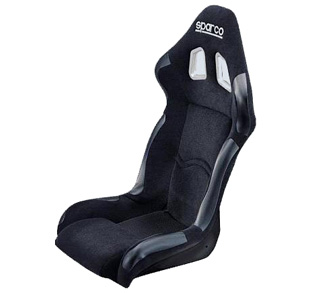 Asking 250.00 for BOTH seats. Come take them.
These were 500.00 + EA when new.
Send me a PM with your cell phone number, and I can send pictures.